Projects that we have initiated or part funded:
Jim Causley Singer, songwriter and performer of Devon and Dartmoor songs 2023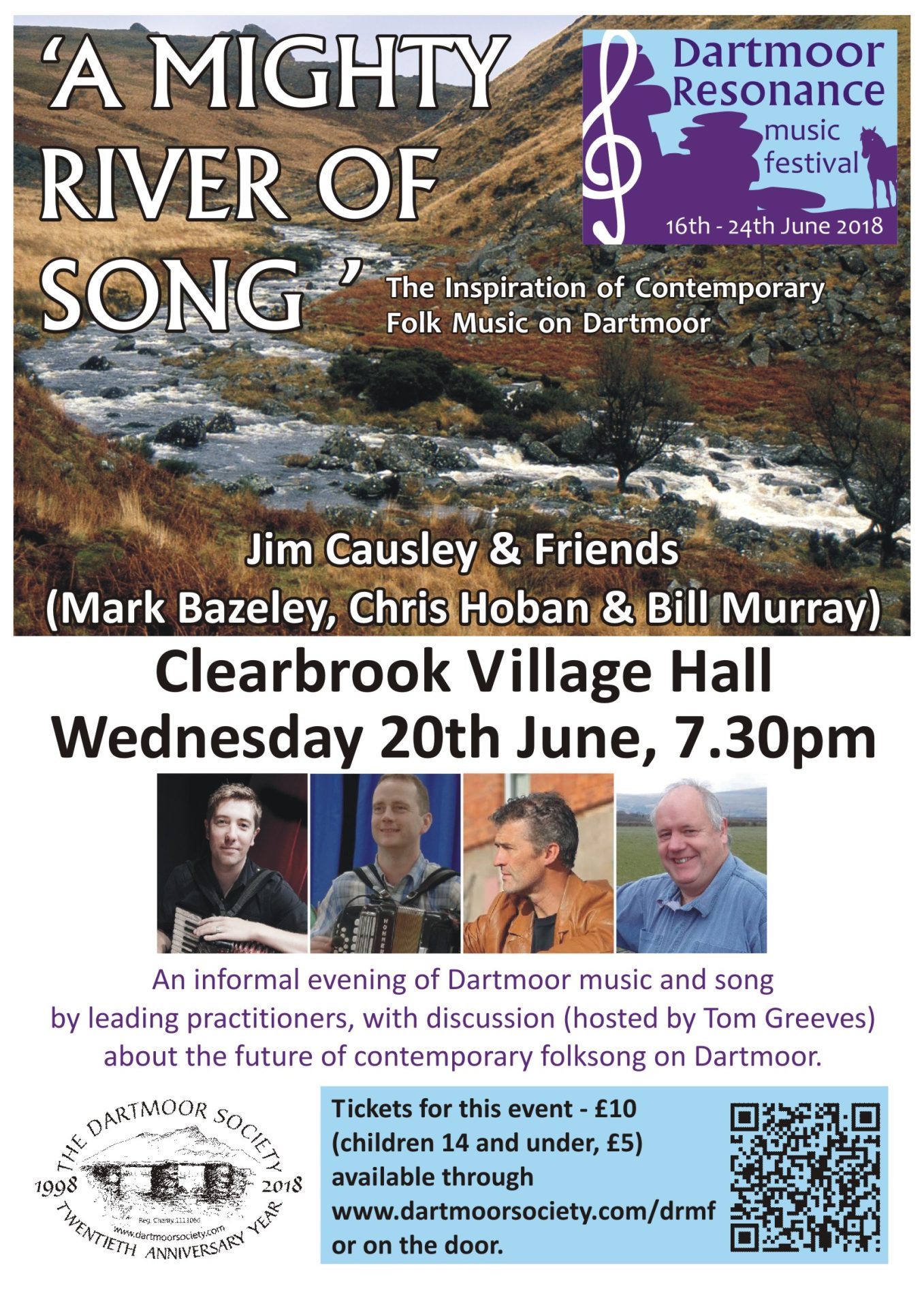 Jim Causley is one of Dartmoor's best-known singer songwriters and has won recognition far and wide. He was recently commissioned to write a piece in celebration of the Archangel's Way a 38-mile pilgrimage route from Chagford to Brentor. From the ridiculously jolly to the terrible sad, Jim's songs transport us to the parlours of Dartmoor folk of bygone years.
Jim performed for us along with Bill Murray at the Two Bridges Hotel in the autumn of 2022. He also performed at the Dartmoor Resonance Festival in 2018.  Never far from his Dartmoor roots, Jim is always hugely in demand and tours extensively throughout the south of the UK.
https://www.jimcausley.co.uk/
In 2023 we made a small grant towards the production costs of Jim's forthcoming album.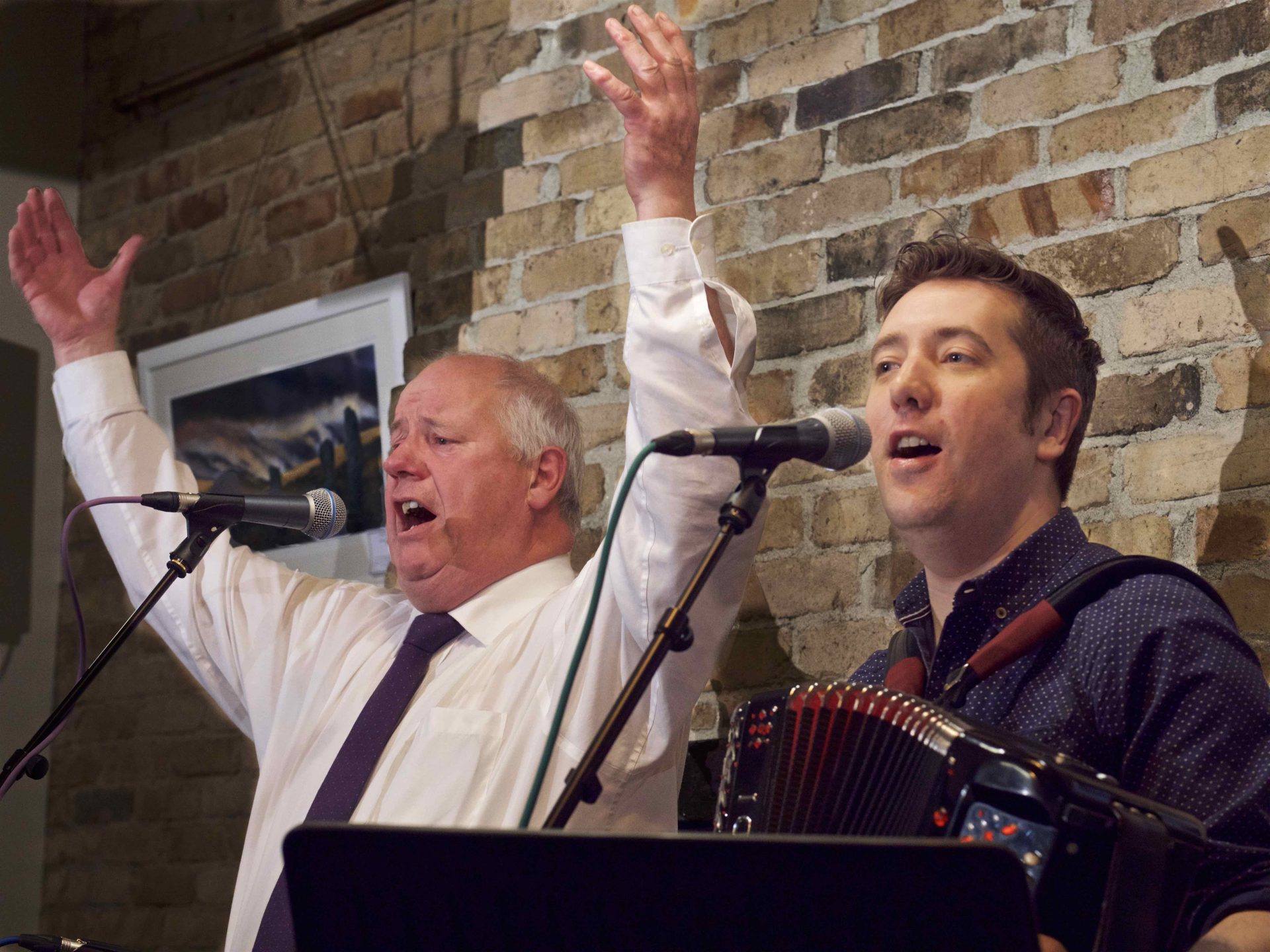 Genetic Testing of Dartmoor Hill Ponies 2022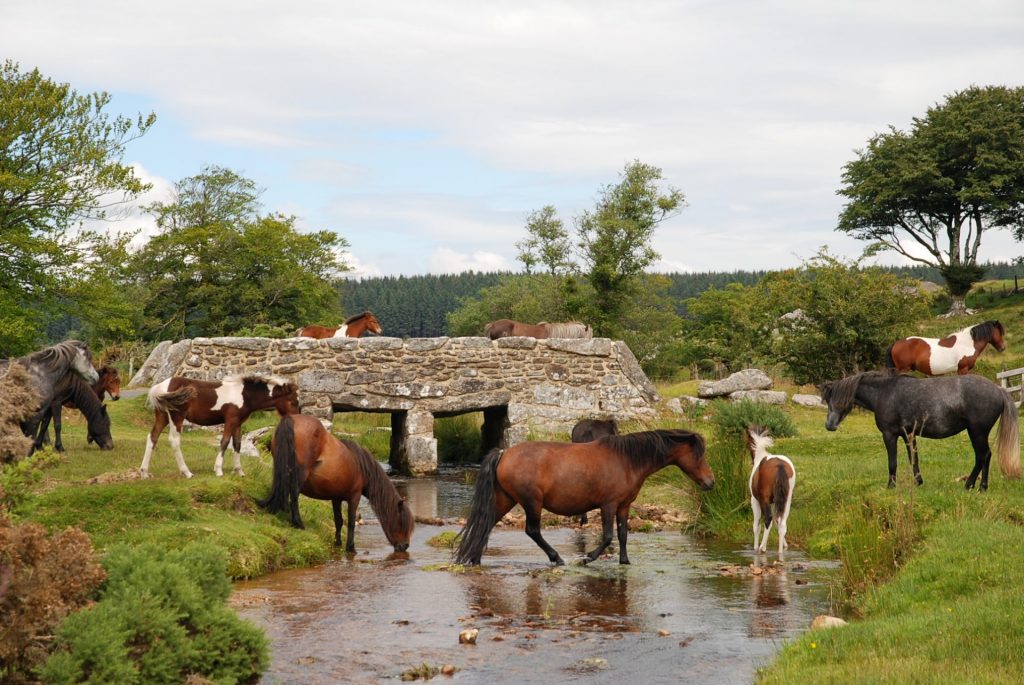 In October 2022 genetic testing was carried out at selected Dartmoor pony drifts in the western quarter of the moor. The Dartmoor Society contributed to the cost of this which was organised by Aberystwith University.  The testing is carried out at NeogenLabs in Scotland.  The grant was specifically for the genetic testing of ponies that remain outdoors year round on Dartmoor, and its aim was to identify the unique gene pool that allows them to survive in harsh weather conditions, and thrive on inferior winter pasture. https://www.dartmoorhillpony.com/dartmoor-hill-pony-genetics/
The Providence Chapel Project: Celebrating the work of Dartmoor photographer and film maker Chris Chapman 2022 and ongoing.
In 2022 a project based at Providence Chapel, Throwleigh established a permenant exhibition of the work of Chris Chapman. Chris has been recording the lives of people on Dartmoor since 1972 and his photographs and films are a unique record of farming, rural life and social change. We wanted to be involved in this project and we started by funding two of the permanent photographs that feature in the exhibition. There may be an opportunity in the future to fund a young person, based on Dartmoor, to follow a career in photography. More information on the exhibition and a list of opening times are on the project website https://thedartmoorphotographs.com/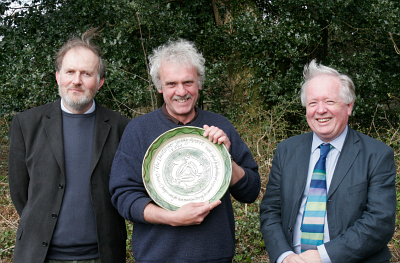 Chris is a long-standing member and friend of the Dartmoor Society.  In 2008 he was the recipient of the Dartmoor Society Award  'for his outstanding documentary photography of people and place'. He has served on the committee and continues to be involved in the production of our newsletter. He generously allows the Dartmoor Society access to his extensive photographic library.  http://www.chrischapmanphotography.co.uk/
Tom Greeves, Chris Chapman and Peter Beacham. Photo:Dave Hatton
Dartmoor Resonance Festival 2018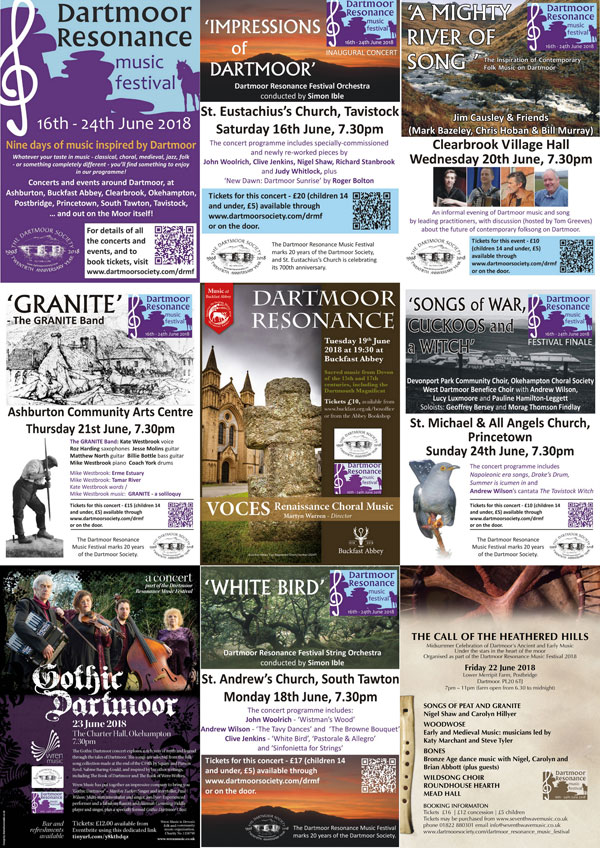 The Dartmoor Society held a 9-day midsummer music festival, using a wide variety of venues, events and partners, to celebrate the remarkable diversity of composers and performers of sacred and secular music, from prehistory to the present day, all inspired by Dartmoor.
The idea of holding a festival celebrating Dartmoor music through time, to mark the 20th Anniversary of the Dartmoor Society, was conceived by Tom Greeves, then chair of the Dartmoor Society, to complement the Festival of Dartmoor Literature that was held to mark the Society's 10th Anniversary in 2008.
This festival has given Dartmoor music a distinctive voice, perhaps previously unrecognised. The festival booklet and can be viewed or downloaded here.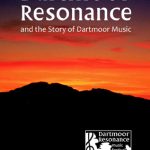 Dartmoor Resonance and the Story of Dartmoor Music describes the long tradition of Dartmoor music and also provides a detailed record of the music and musicians that were part of the event. It is a statement of what we know about Dartmoor music in the early 21st century and also of composers and performers of our time.
A vegetation survey of Gidleigh Common and part of Chagford Common 2016 and 2018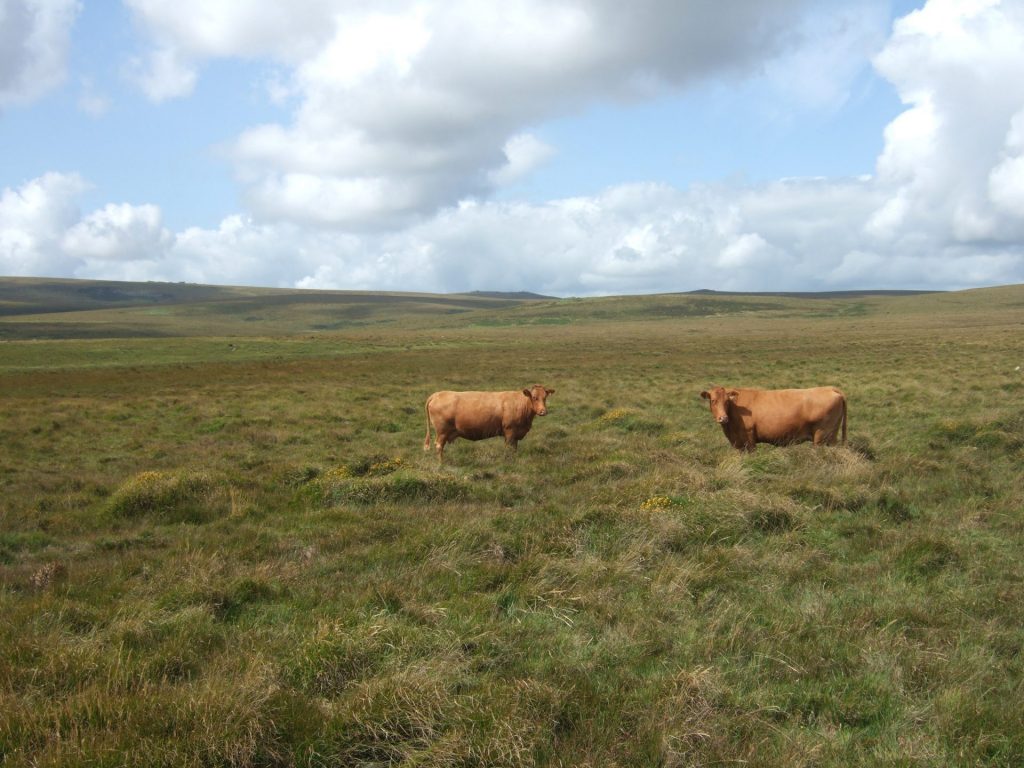 We commissioned Footprint Ecology to carry out a vegetation survey on Chagford and Gidleigh commons.  Habitat types were mapped and described.  You can read the report here:
Gidleigh And Chagford Habitat Survey
Follow up report 2018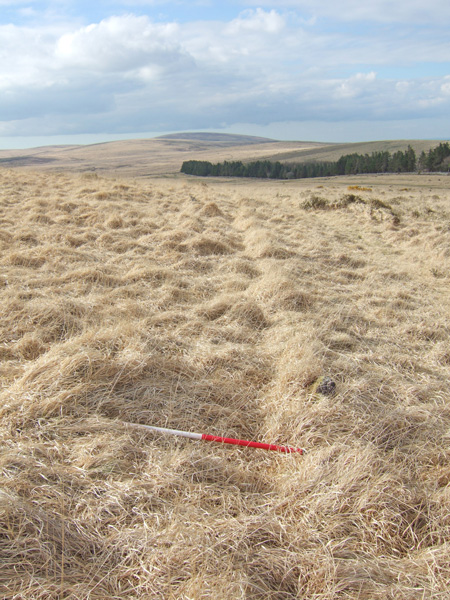 https://www.dartmoorsociety.com/files/GidleighCommonDayReport.pdf
Photo showing Shoveldown stone row obscured by purple moor grass, (Molinia caerulea).
Completion of the PCWW Stones Project 2012-2017
In 2017 it was the 100th Anniversary year of the original erection of the PCWW (Plymouth Corporation Water Works ) stones that mark the watershed of Burrator Reservoir. The Dartmoor Society felt that it was important to restore them to their former glory prior to their Anniversary ensuring that they are all standing upright and not waterlogged.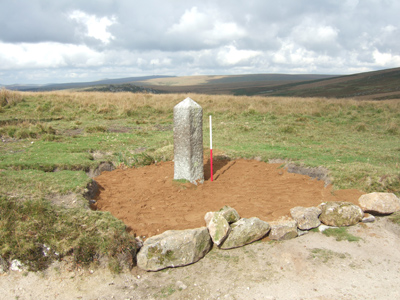 In November 2012 the Dartmoor Society initiated a project with South West Water, Maristow Estate, the Duchy of Cornwall and the Commoners to assess the condition of all PCWW Boundstones between South Hessary Tor and the Scout Hut at Drizzlecombe (which follows the Cramber Tor Training Area boundary).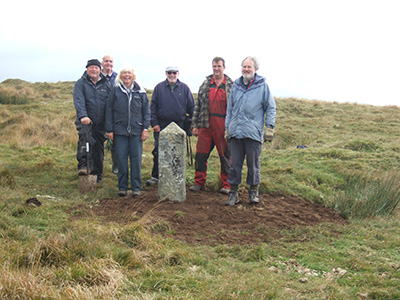 The project stemmed from a condition survey, for the Ministry of Defence, of archaeological features within the Cramber Tor Training Area, which was completed in February 2012.
27 stones (6 of them not marked PCWW) were identified as being in need of attention, ranging from cutting rushes around the base to full re-erection.
Following a photographic survey and site visits, the first practical work was undertaken on the 2nd of October 2014 with vehicles (tractor, trailer and Matbro) provided by grazier Graham Colton, as well as Mark Cole and a group of volunteers from the Dartmoor Society (Simon and Alex Booty who also supplied a Land Rover and tools, Tom & Elisabeth Greeves, Barry & Tanya Welch, and Barrie Quilliam).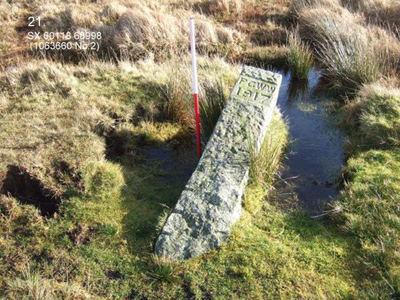 Subsequent visits took place on Sunday 15th February 2015, Tuesday 27th October 2015 and Tuesday 18th October 2016.
In order to celebrate the completion of this major project in their centenary year the Dartmoor Society also completed a walk and picnic from South Hessary Tor and the Scout Hut which included Ailsborough Mine on Saturday 10th June 2017.
Dartmoor Railway and Tramway Audit 2016
In 2016 Colin Wakeham was commissioned by the Dartmoor Society to carry out an audit of archaeological features and structures relating to railways and tramways on Dartmoor. With match funding from DNPA and DCC, fieldwork was carried out that resulted in a comprehensive report.  More than 700 features were identified, recorded and photographed relating to the Plymouth & Dartmoor Railway, The Princetown Branch, The Zeal Tor Tramway and The Redlake Railway.  Copies of the report are available on disk from the Dartmoor Society.
Dartmoor Peatland bibliography 2017
At the start of the Mires Project in 2010 the Dartmoor Society identified that there should be a "library search" of all published literature relating to peat on Dartmoor as a normal procedure before embarking on any major research project.
Lee Bray, Head of Archaeology at the Dartmoor National Park Authority, was instrumental in making this happen.
"Dartmoor's Peatland Heritage – A Bibliography" published by the Cornwall Archaeological Unit was part funded by us with a grant of £1,000.
The authors are Graeme Kirkham and Ralph Fyfe.
https://www.dartmoorsociety.com/files/news/DartmoorPeatlandsBibliography.pdf
Dr Tim Harrod. Dartmoor Soil and Terrain Map 2015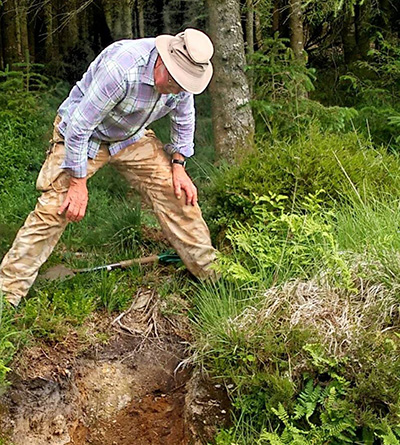 In 2015 we part funded the publication of a Soil and Terain Map of North and East Dartmoor. 
This pioneering map is the culmination of many years of research into Dartmoor Soils by Dr Harrod both in his capacity working with the Soil Survey of England and Wales, and by research carried out after his retirement. The unfinished Soil Survey of Devon, whose completion could not be funded, has now been completed singlehandedly for this area of Dartmoor, by Dr Harrod in his own time. The area covered is nearly 50,000 acres of ground in the Chagford and Moretonhampstead area of Dartmoor, ranging from the deep peat of the high moor to a wide variety of enclosed land.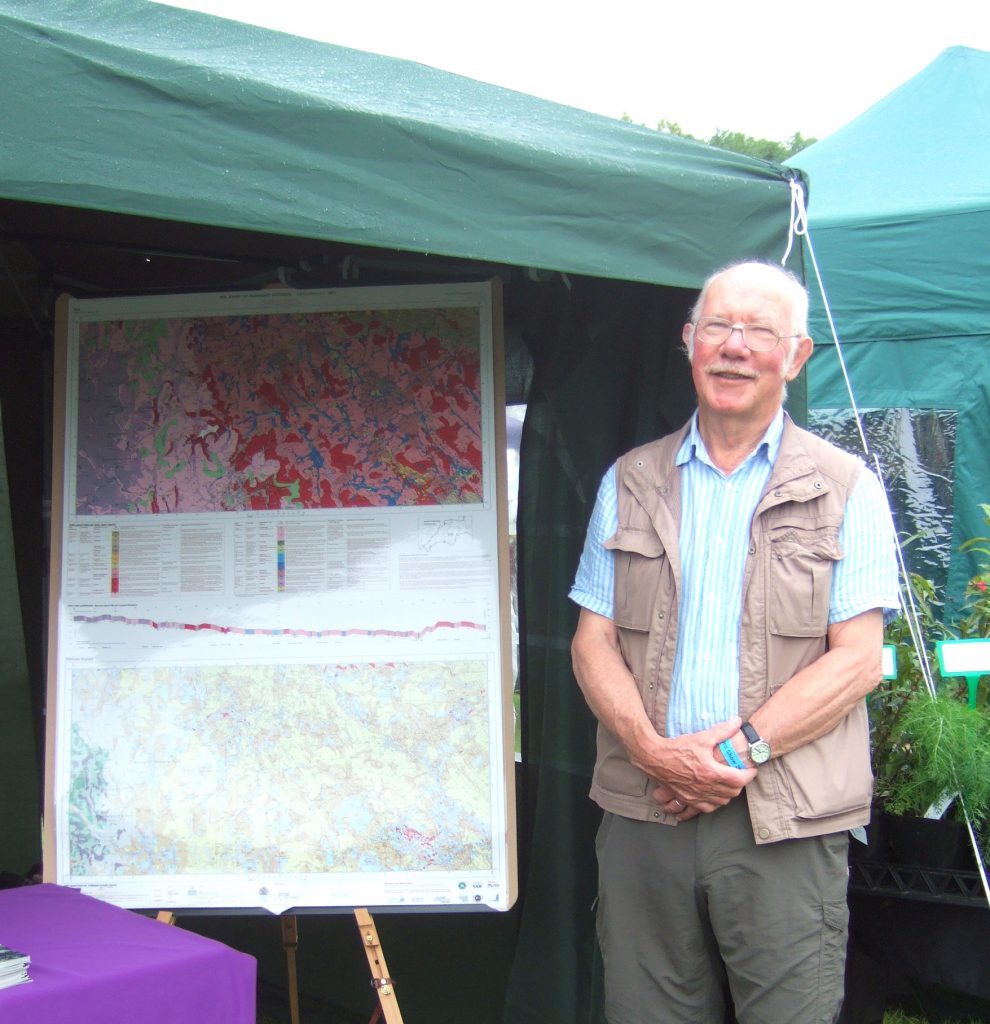 Cartography for the map was carried out by internationally recognised cartographer Hanno Koch based in Manaton. Soil types found in the area are identified by colour, conforming to the recognised soil classification system for England andWales and the whole mapped area is overlain by the Ordnance Survey map, so it is easy to locate specific places and their soils.
There are two maps – one is soils and the other terrain. The Dartmoor Society recognised this pioneering work when Dr Harrod was presented with the Dartmoor Society Award 2014. It was also the first organisation to make a grant towards the publication of the map. Since then, many organisations and individuals have been involved including Dartmoor National Park Authority, Dartmoor Trust, Dartmoor Preservation Association, Dartmoor Mires Project, Upstream Thinking, Land Research Group, Land Research Associates and the Stapledon Memorial Trust.
The Preservation and Re-purpose of the Iron Store at Burrator 2012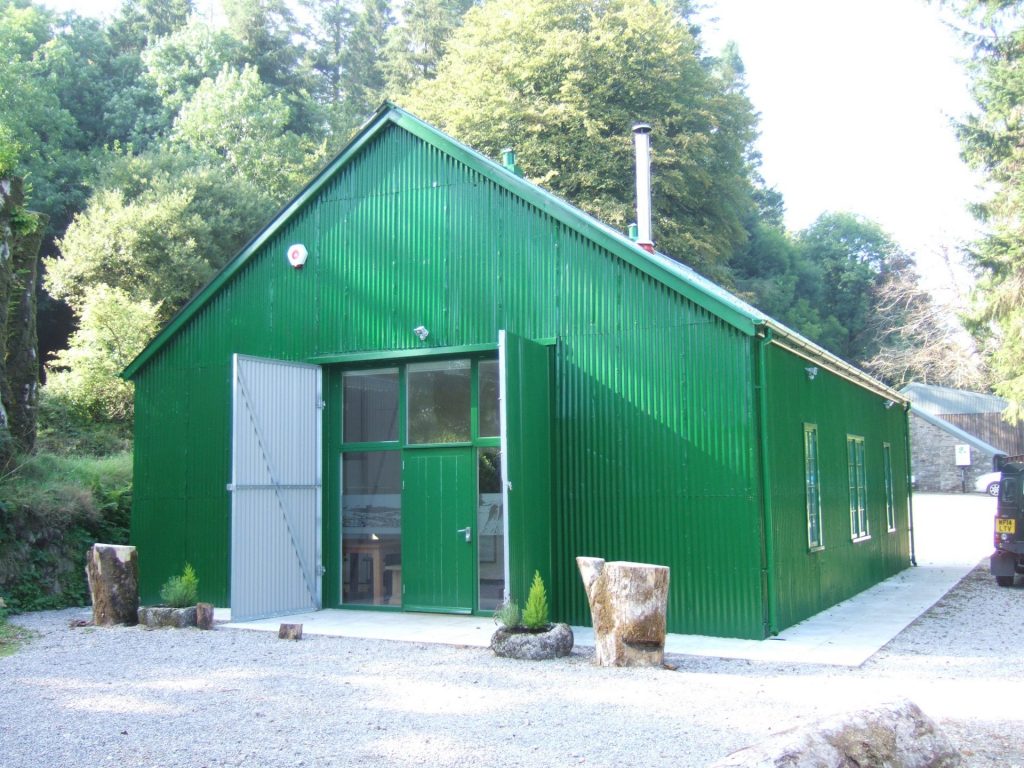 The Iron Store at Burrator was constructed in 1901 and was used as the works base for management of the reservoir for nearly 100 years. It was South West Water's and DNPA's proposed destruction of this historic building and the development of its site as a car park, with associated commercialisation of Burrator Lodge, which was one of the key factors leading to the creation of the Dartmoor Society in 1998.
In late 1998 DNPA declared the building to be of no interest 'locally or nationally'.  A photograph of the Store appeared on the cover of Newsletter No.4 (February 1999), and it featured in an item in The Times newspaper of 9 December 1998. It was also discussed in an article in Dartmoor Magazine 54, Spring 1999, 20–21.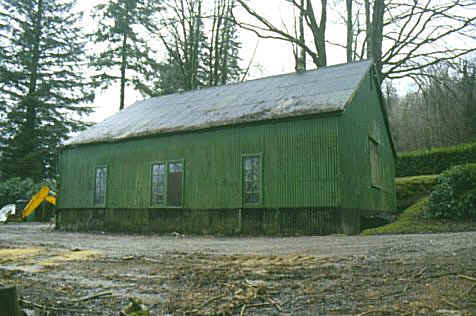 In 2012  planning permission has been given by DNPA to South West Lakes Trust to repair and modify the Iron Store close to Burrator Lodge (application 0653/11), in order to make it available for school and other groups.
The preservation of the Iron Store, that was due to be demolished, was primarily due to the Dartmoor Society who have consistently argued for the preservation of 20th century buildings, and for value to be placed on significant buildings from the more recent past.
The Iron Store is now an education facility managed by SW Lakes Trust.
Other Achievements
The Dartmoor Society has raised the profile of many key aspects of contemporary Dartmoor, and we have on occasion successfully challenged inaccurate published data or supplied information that has saved significant buildings, and identified structures under threat.  Below are details of just some of these activities and projects since our inception in 1998 – details can be found in our newsletter archive.
Hosting the first Festival of Dartmoor Literature (2008).

Hosting one day events on Dartmoor artists.

Restoration of William Crossing (1847–1928) memorial at Ducks Pool.

Re-erection of Two Miles Stone (1846) on Zeal Tor Tramway.

Stimulation of renewable energy survey in the Chagford area.

Provision of historic data that ensured that both Burrator Dam and Lodge (1893–1898) have been 'listed' as architecturally and historically important.

Correction of exaggerated annual visitor numbers on Dartmoor (10m were claimed; the official figure is now 2.4m).

Sponsorship of books of documentary photographs and historical research.

Questioning the wisdom and effect of the 40mph speed limit on Dartmoor's roads.

Compilation of records of animal deaths on Dartmoor's roads.

Funding research on 19th and 20th century buildings.

Raising awareness of the significance of corrugated iron as an historic building material.

Questioning the justification and management of the Dartmoor Mires Project and ensuring relevant data is in the public domain.

Raised awareness of the democratic deficit due to members of the Dartmoor National Park Authority being unelected.Da