Recognition for those who make a special constribution to Dartmoor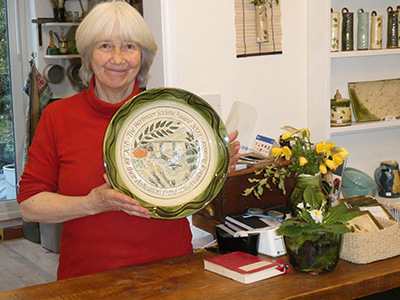 Since 1998 we have recognised people and organisations who have made special contributions to Dartmoor.  The list of former recipients demonstrates the wonderful diversity of ideas and creativity as well as hard work and solid research that is undertaken by people who live and work on Dartmoor.
A handcrafted plate is made for each recipient by potter Penny Simpson www.pennysimpsonceramics.co.uk and inscribed by calligrapher and artist Michael Edwards, both of Moretonhampstead. 
Between 1998 and 2017 the Award plates were inscribed by calligrapher, Susanne Haines. 
Past recipients of the award are:
StOC The Sticklepath and Okehampton Conservation Group for 'their dedication to the conservation of Dartmoor'
The Sticklepath and Okehampton Conservation Group (StOC) were presented with the 2022 award for 'their dedication to the conservation of Dartmoor'…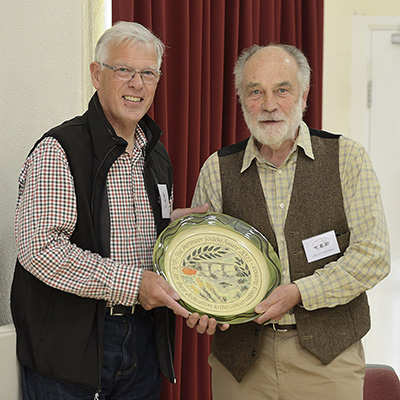 Tim Sandles for the website Legendary Dartmoor www.legendarydartmoor.co.uk
Each year, we recognise the work of people who make a significant contribution to Dartmoor. Tim Sandles was presented with the 2021 award by Dartmoor …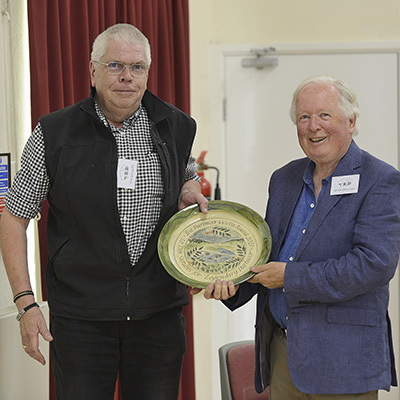 Tom Greeves for steadfast service to Dartmoor
The Jubilee Hall, Chagford was the venue for our AGM on 14th August and our special guests were Tom and Lis Greeves. Tom was the recipient of last yea…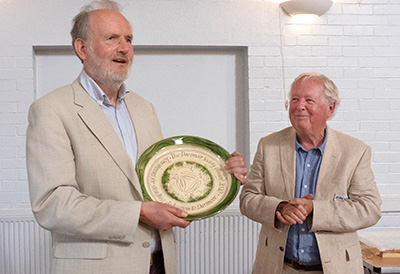 Doug and Claire King-Smith for exemplary Hillyfield
At the 21st Annual General Meeting of The Dartmoor Society, held at Scoriton on 13 April 2019, Dr Tom Greeves, retiring Chairman of The Dartmoor Socie…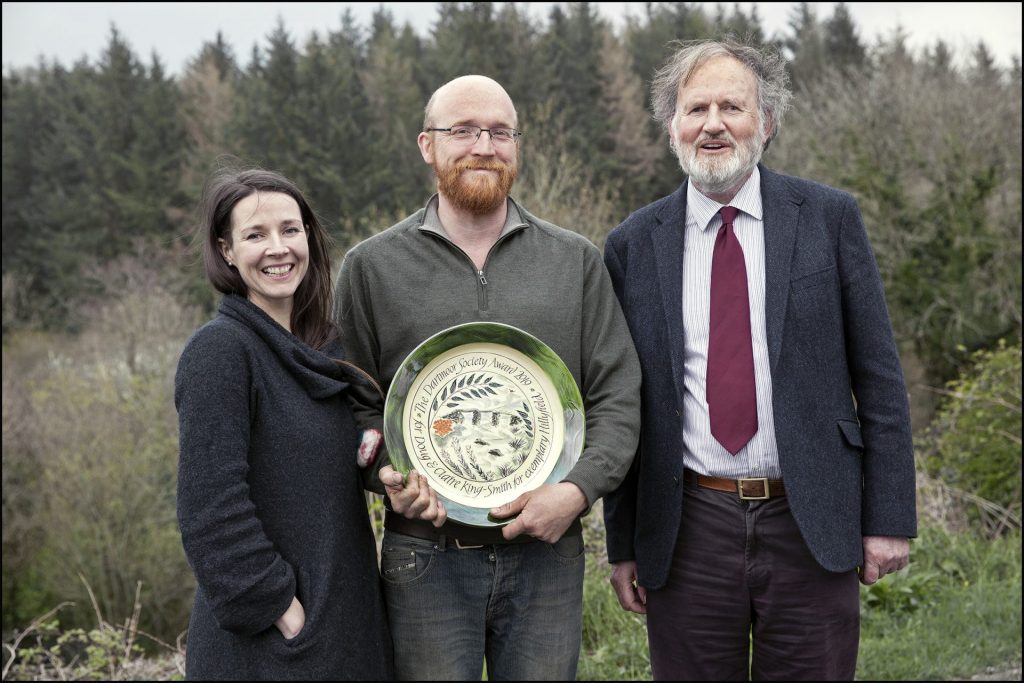 Rosemary Howell for exquisite Lukesland Gardens, Harford
On Saturday 14th April 2018, 31 members of the Dartmoor Society attended the Society's 20th AGM at Belstone Village Hall. The day dawned bright and …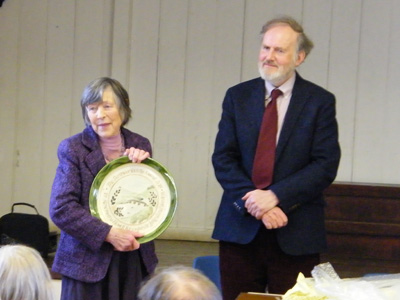 Kelly Mine Preservation Society for Researching and Conserving this unique Micaceous Haematite Dartmoor based Mine
On the afternoon of Saturday the 22nd April 2017, 30 Dartmoor Society members congregated at Yelverton Memorial Hall for the 19th Annual General Meeti…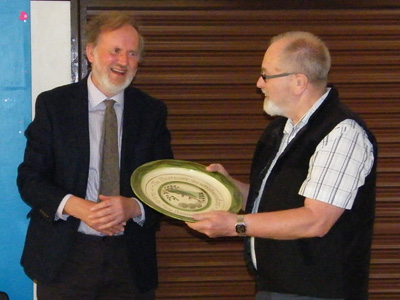 Miles and Gail Fursdon for their superlative hydro system
At the 18th Annual General Meeting of The Dartmoor Society, held at Belstone on 23 April 2016, Dr Tom Greeves, Chairman of The Dartmoor Society presen…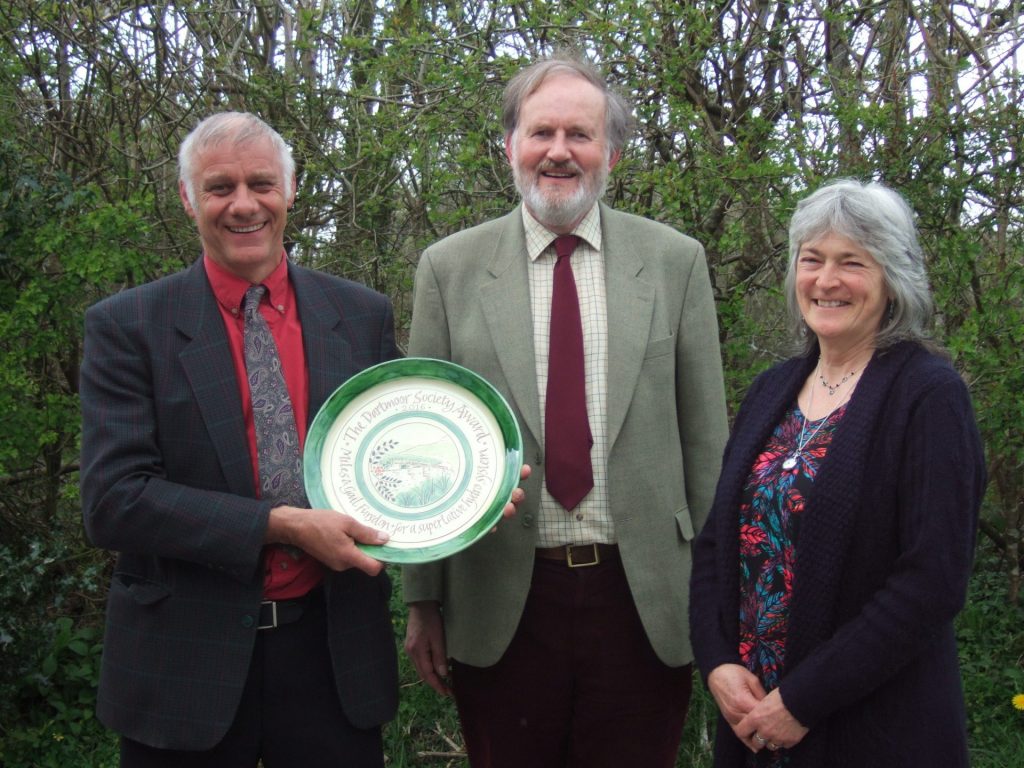 Will Hand – for innovative presentation of weather data
Tom Greeves announced that the Dartmoor Society Award 2015 was to meteorologist Will Hand. Will Hand, a retired professional meteorologist, who lives …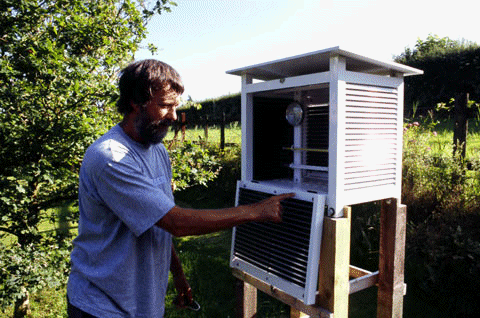 Dr Tim Harrod – for his indefatigable survey of Dartmoor soils
At the 16th Annual General Meeting of The Dartmoor Society, held at Scoriton on 5 April 2014, Dr Tom Greeves, Chairman of The Dartmoor Society present…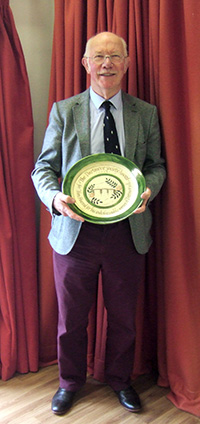 Professor Andrew Fleming – for his archaeological revelations and discourse
The Dartmoor Society Award for 2013 was presented at the 15th Annual General Meeting of the Society on 27 April 2013 to distinguished archaeologist Dr…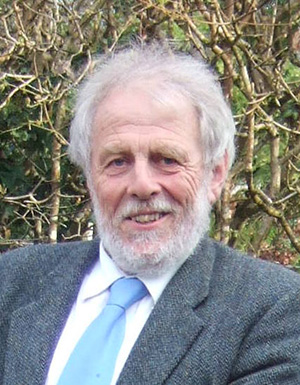 Michael and Swana Hardy – for safeguarding Gidleigh Castle
The Dartmoor Society 2012 Award was presented by Chairman Dr Tom Greeves to Michael and Swana Hardy at the Society's 14th Annual General Meeting, he…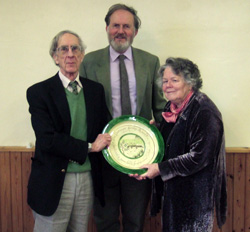 Bill Murray – for nurturing the craft of Dartmoor song
Presented to Bill Murray 'for nurturing the craft of Dartmoor song' The Dartmoor Society Award 2011 was presented by Chairman Dr Tom Greeves at th…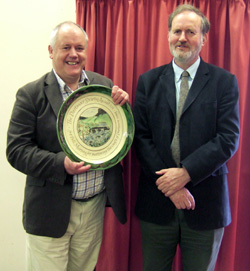 Charlotte Faulkner – for her devotion to the cause of hill ponies
The 13th Dartmoor Society Award was presented by Chairman Dr Tom Greeves at the Society's Annual General Meeting held at Manaton on 17th April. The …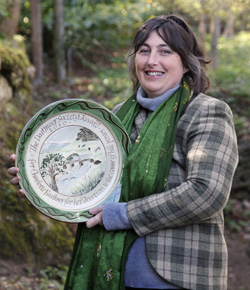 Elisabeth Stanbrook (creator and editor of the Dartmoor Magazine 1985–2008)
The 12th Dartmoor Society Award was presented by Geoffrey Wrayford to Elisabeth Stanbrook at the Society's Annual General Meeting held at Belsto…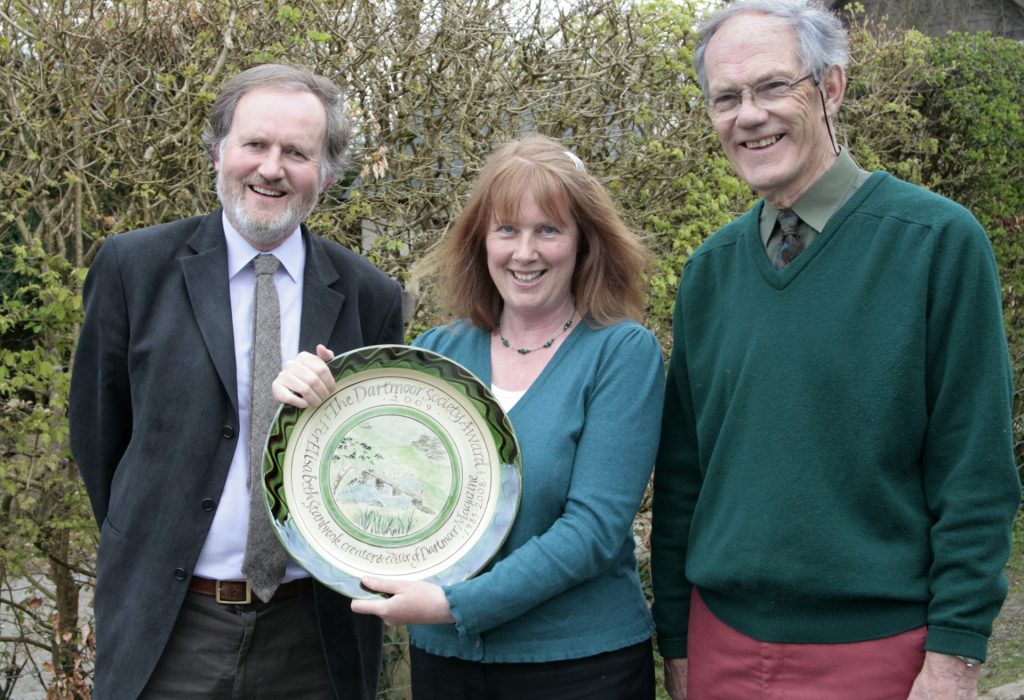 Chris Chapman (Dartmoor documentary photographer)
The recipient of the 2008 Award plate had not been told of his selection, but Tom Greeves revealed that it was none other than Chris Chapman, who had …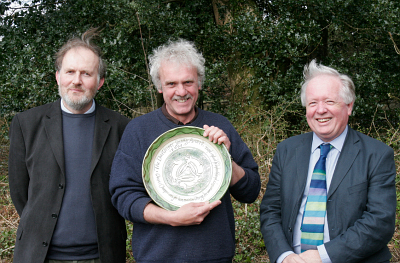 The late Eric Webber (proprietor of Chagford hardware 'emporium')
The Society Award for 2007 was to have been presented to Eric Webber of Chagford at the 2008 AGM 'for his dedicated service to the communityR…
Carolyn Hillyer and Nigel Shaw (creators of Dartmoor 'roundhouse')
On 1 December 2006, at Moretonhampstead, the 9th Dartmoor Society Award was presented to artists and musicians Carolyn Hillyer and Nigel Shaw by Dr To…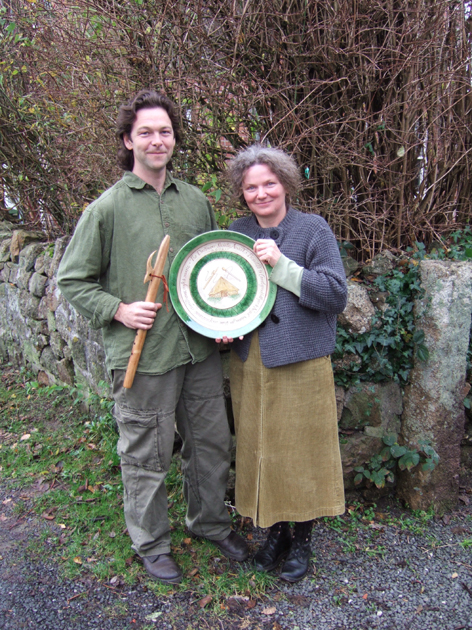 Colin Pearse (farmer who breeds the Whitefaced Dartmoor sheep)
The Dartmoor Society Award 2005 The 8th annual Dartmoor Society Award was made to Colin Pearse of North Bovey for his dedication to Dartmoor sheep and…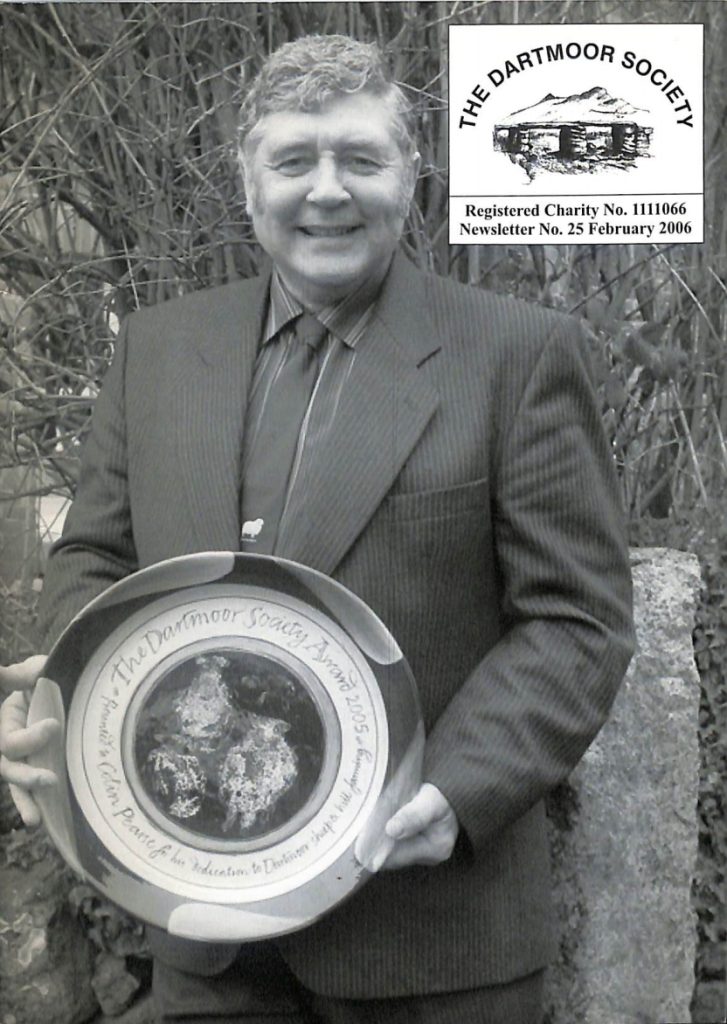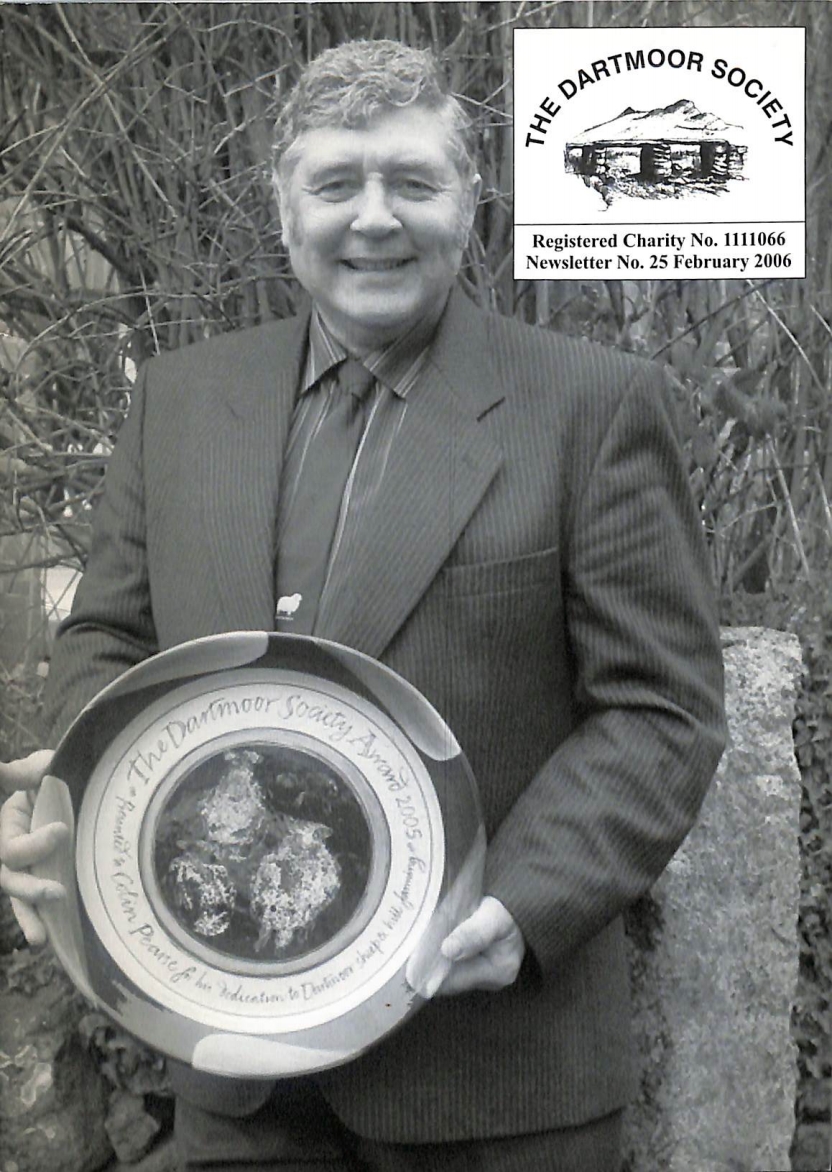 Tony Beard (Dartmoor entertainer)
The 7th annual Dartmoor Society Award was presented to Tony Beard of Widecombe-in-the-Moor 'for sharing his Dartmoor wisdom, empathy and witR…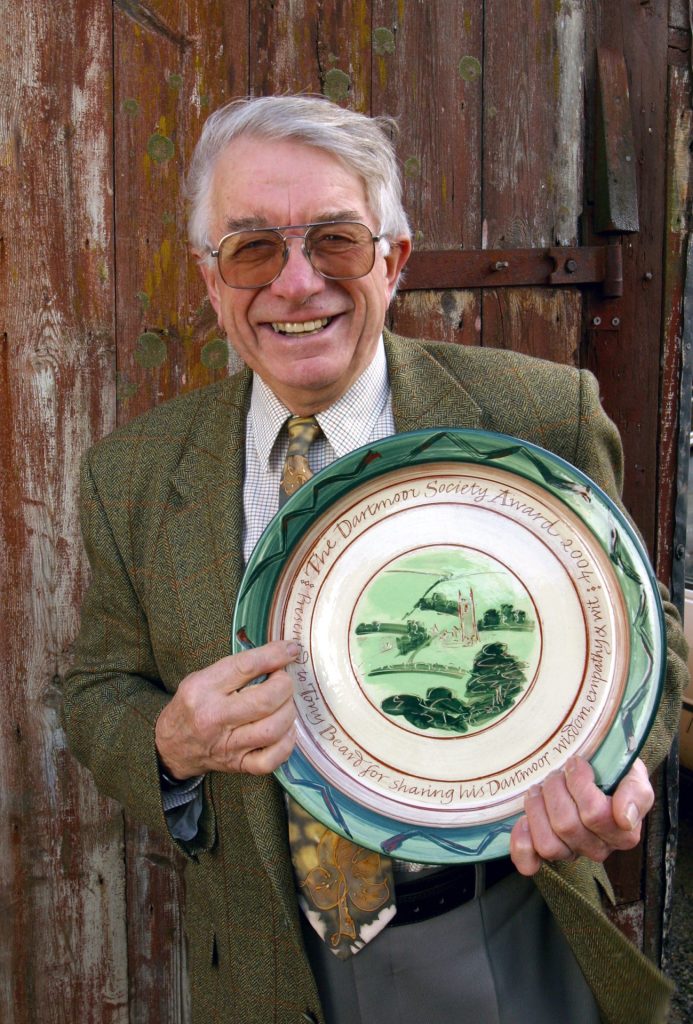 Marion Saunders for her dedication to the welfare of Dartmoor livestock
The 6th Dartmoor Society Award was presented to Marion Saunders of Hillbridge Farm, Peter Tavy, by Dr Tom Greeves, chairman of the Society, in Moreton…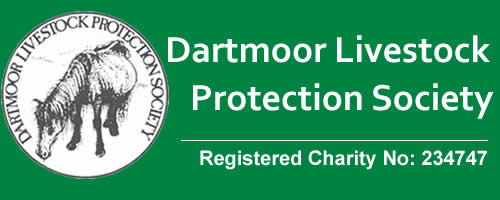 Mark Beeson (playwright/historian)
The 5th Dartmoor Society Award was presented to Mark Beeson by Dr Tom Greeves, Chairman of The Dartmoor Society, in Moretonhampstead on Friday 20 Dece…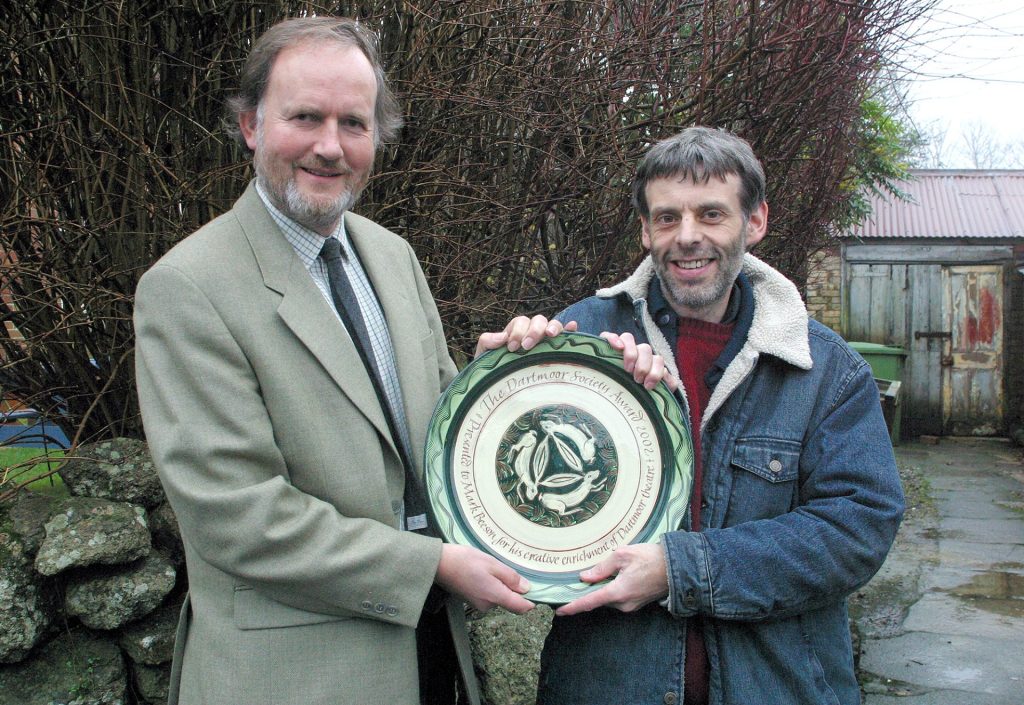 Marilyn Tucker and Paul Wilson of Wren Music
The fourth Dartmoor Society Award was presented by Dr Tom Greeves to Marilyn Tucker and Paul Wilson of Wren Trust during a concert that marked the sta…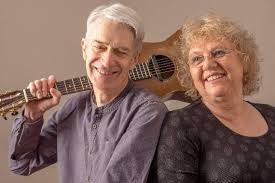 Fred Barlow BEM (worker with young people on Dartmoor)
On Friday 15th December 2000, Dr Tom Greeves, Chairman of The Dartmoor Society, presented a specially commissioned plate, made by potter Penny Simpson…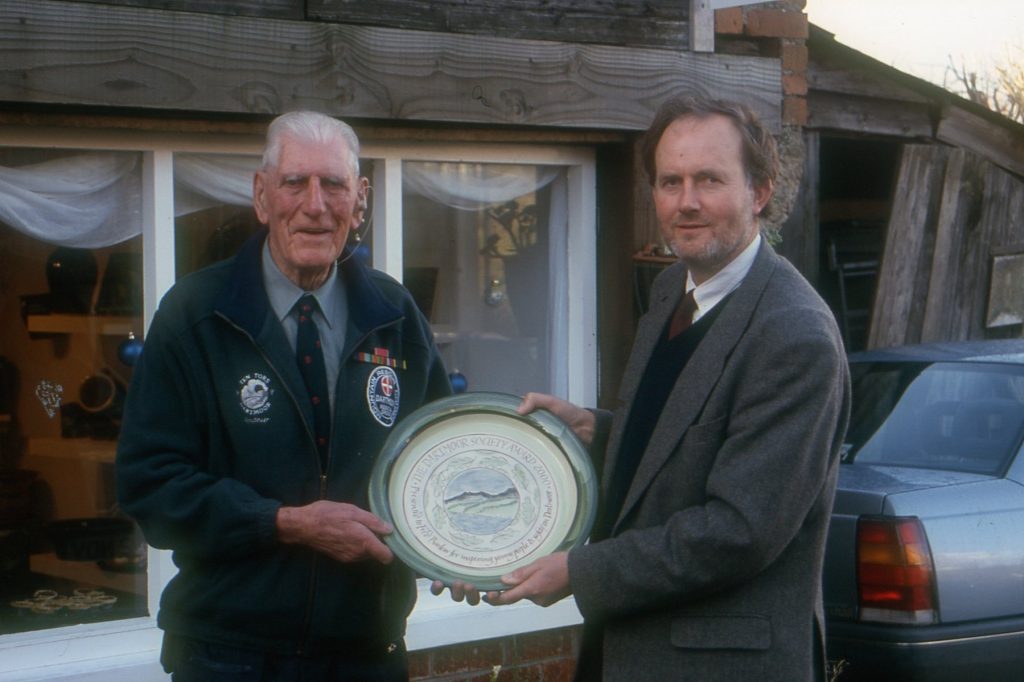 Geoffrey Weymouth (wildlife photographer)
GEOFFREY WEYMOUTH – RECIPIENT OF THE DARTMOOR SOCIETY AWARD 1999 On Thursday 21st October 1999, Dr Tom Greeves, Chairman of The Dartmoor Society…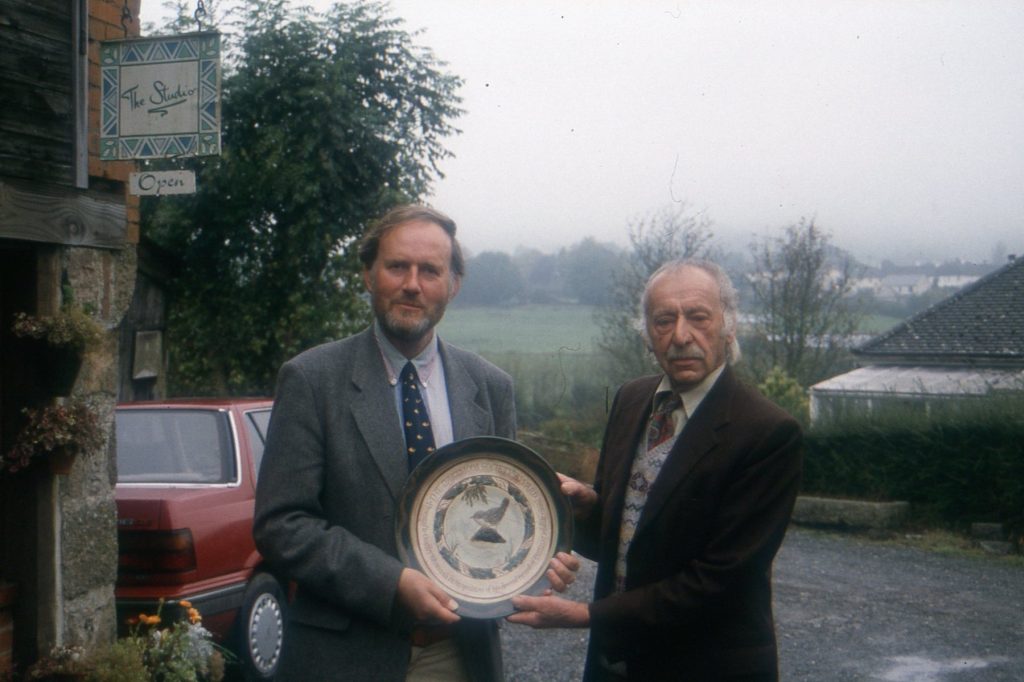 Dr Jeremy Butler (archaeologist and author)
The first recipient of the Dartmoor Society Award was Dr Jeremy Butler.  The presentation was recorded in a Dartmoor Society Newsletter from 1998. Dr…