Contributing to the well-being of Dartmoor and its communities
We are a member charity that values Dartmoor's distinctive human story, its farming culture, and its remarkable archaeological landscapes. We recognize the importance of conservation on a landscape scale where ecological, archaeological and cultural considerations are considered in a thoughtful and integrated manner. We value the written and spoken word, music tradition and innovation. The annual Dartmoor Society Awards recognise practical and creative responses to Dartmoor. Our aim is to be an independent voice for those who find Dartmoor a source of livelihood or inspiration. 
Join the Dartmoor Society today and help us to promote the wellbeing of Dartmoor and its communities.
Members receive a copy of our newsletter twice a year.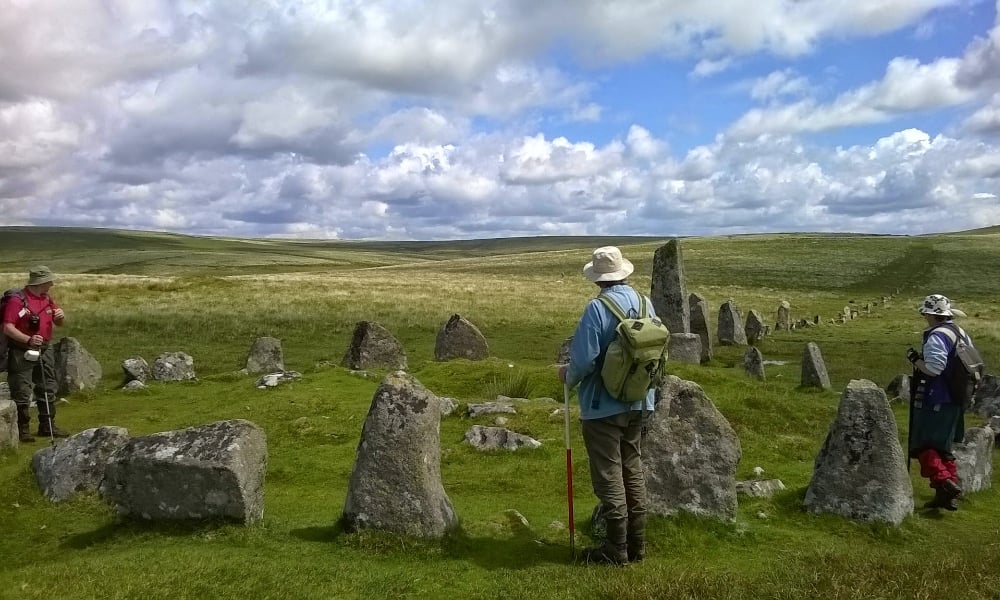 Current approaches to peatland restoration on Dartmoor.
A tribute to Tanya Welch who was secretary of the Dartmoor Society from 2011 – 2020
Letter to MP's by Alan Endacott
A Revelatory Eye – Dartmoor Photography from the 1850s to the 1870s
Dartmoor's Temperate Rainforests
Our aims are to
Promote an understanding of Dartmoor as an integrated whole. Culture & tradition, archaeological monuments and landscapes, significant buildings of all ages, and distinctive creatures and plants.

Encourage environmentally and socially beneficial use of Dartmoor's resources: pasture, woodland, soil, stone, minerals, water, wind and sun.

Promote a collaborative approach to landscape conservation that focuses on the long-term participation of stakeholders. 

Foster research through our Research Fund.

Stimulate creative and practical responses through the Dartmoor Society Awards.

Share knowledge through our events and our newsletters.