Events for Members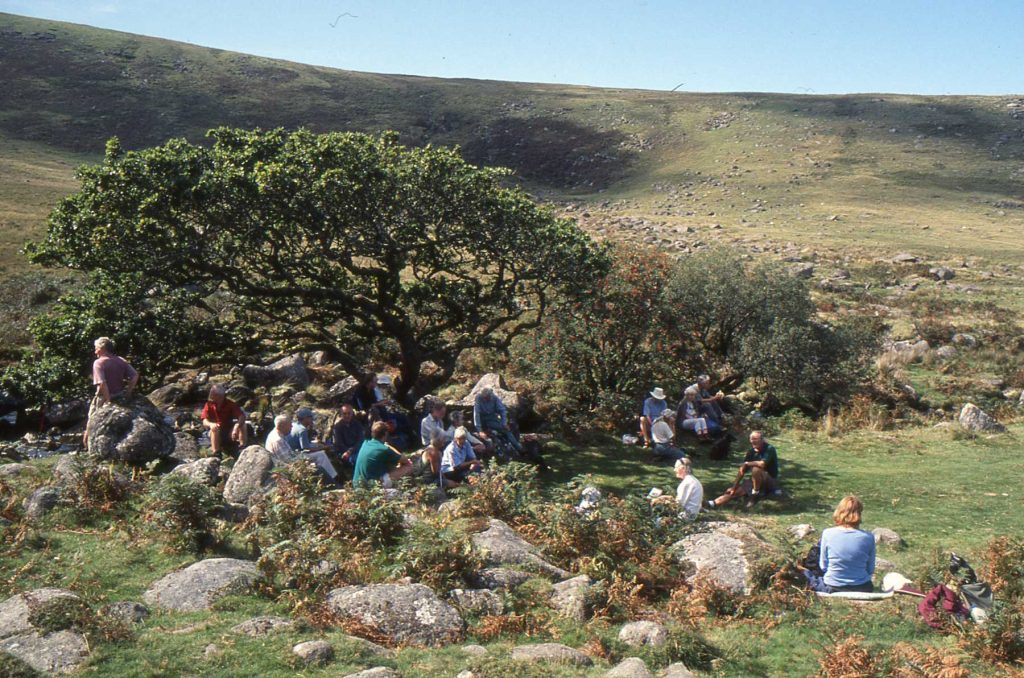 We organise events for members and the wider public that explore ideas that are central to Dartmoor's future. These include an annual conference or research lecture and monthly talks, walks and site visits.  More details can be found on the past events page.  Each year we aim to include a visit to a farm or other working environment, as well as to historic buildings, museums and sites of archaeological or ecological interest.  
Photo: DS visit to Black Tor Copse.
We keep our eye on significant work and new projects that affect Dartmoor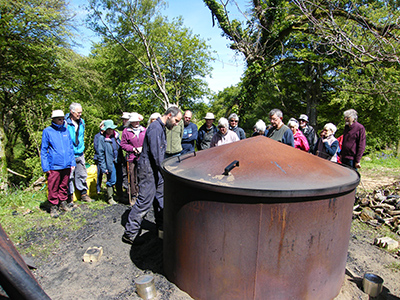 We are represented on the Dartmoor Peatland Partnership and the Dartmoor Cultural Heritage Advisory Group CHAG.  We are interested in projects such as the  Dartmoor Headwaters Project and all significant works on Dartmoor that impact the landscape.  These can be connected with the exploitation of natural resources such as timber or stone, farming practices, management of archaeological sites, wildlife conservation and biodiversity or initiatives aimed at local communities or visitors.  We try to organise our events around such projects so that members can see what is involved for themselves.
Photo: Charcoal burning at Burnicombe Wood.
We follow ideas that lead to innovation and change
Changes in the way that the government supports the farming community, the impacts of grazing, the implications of peatland restoration and the effect that changing legistation can have on public freedoms such as wild camping are all areas where we take an interest. We have a wide range of expertise within our committee and our membership and this practical knowledge feeds into our contributions to partnerships, consultations and management plans.