On Wednesday 20 September we organised a talk at Belstone Village Hall to hear more about the current approaches to peatland restoration on Dartmoor.  The speakers were Johnathan Robinson -Noades, Dartmoor Headwaters Project Officer and Martin Gillard, Historic Environment Officer for the South West Peatland Partnership.
Jonnie talked about the work he is doing at Ockerton and he went into some detail on how the process is carried out on the ground.  Martin showed us a series of slides that demonstrated the work he does proir to any planned works and the recording of new features and monuments that are found as a result.   Both speakers gave some valuable insights into the process and a full report will appear here shortly and in our next newsletter.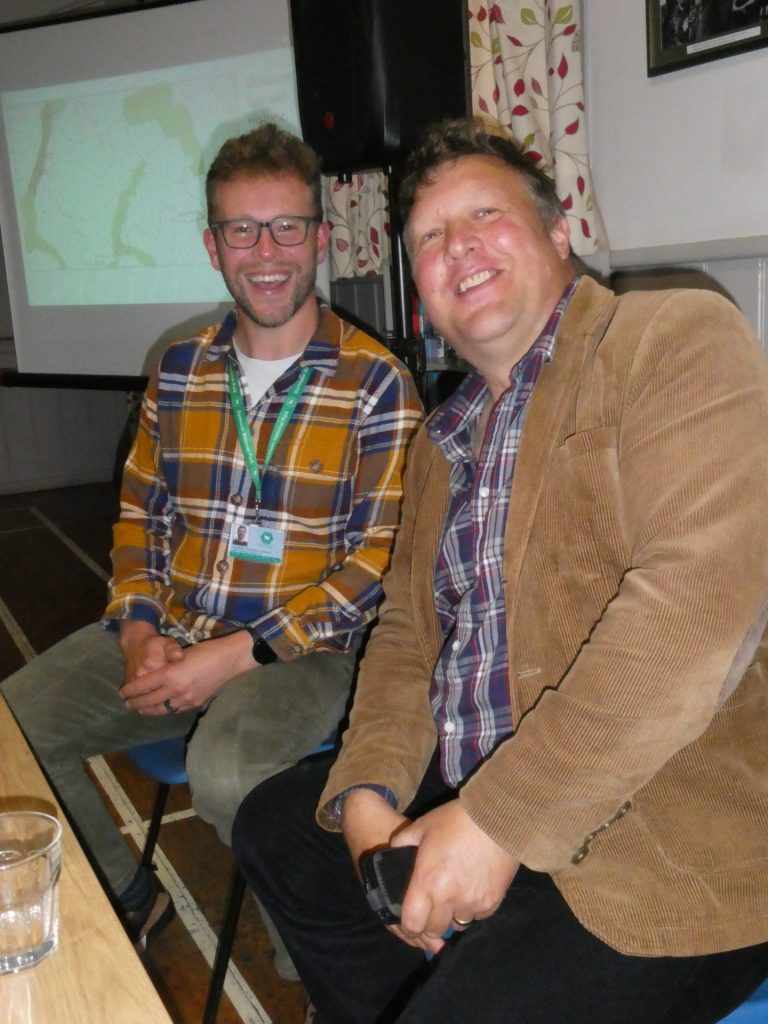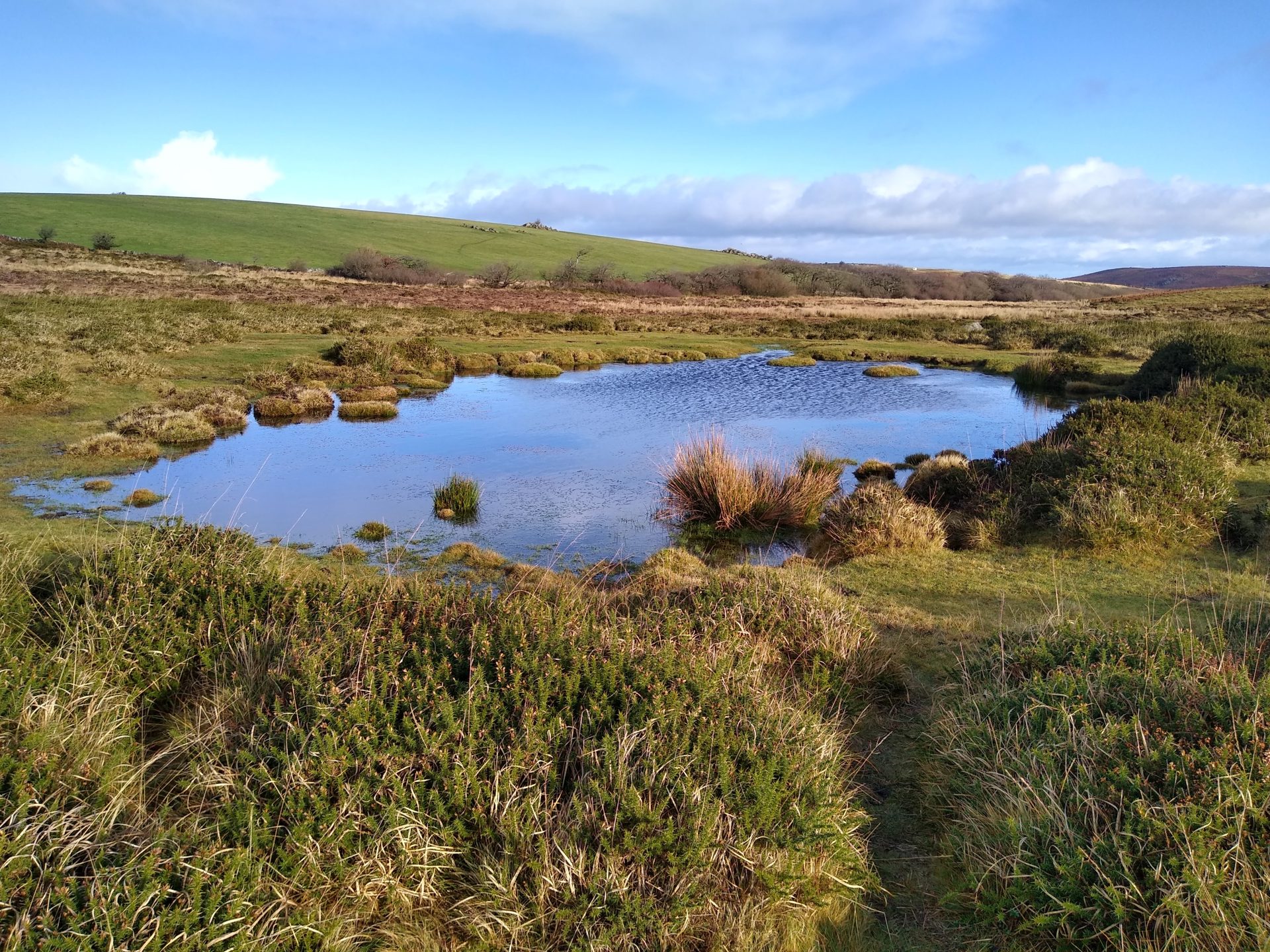 Johnathan Robinson Noades and Martin Gillard. Photo: Bill Murray.