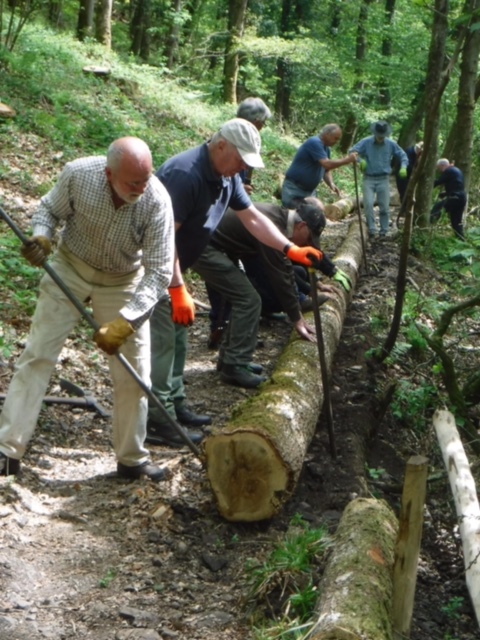 The Sticklepath and Okehampton Conservation Group (StOC) were presented with the 2022 award for 'their dedication to the conservation of Dartmoor' at a presentation at our 2022 AGM in South Brent.
Mike Watson and Mike Gratton received the award on behalf of StOC and spoke to Bill Murray about their work that is focused mainly on the northern part of Dartmoor. They talked about their collaboration with DNPA warden Ian Brooker and their formation which stemmed from a community project at Finch Foundry Sticklepath in 1991, initiated by Norman Dunn from the former Leaze Centre for adults with learning difficulties in Okehampton.
StOC have worked with many groups over the past 30 years including the Dartmoor Commoners, Butterfly Conservation Trust, the National Trust, Woodland Trust, Devon Wildlife Trust, parish councils and schools. The relationships that they have forged with so many different groups are remarkable and they have been able to use the skills and experience built up within the group over many years to respond to calls for help from any one of these organisations.
Winners of the Dartmoor Society award are presented with a plate made by Moretonhampstead potter Penny Simpson and inscribed by Michael Edwards, an artist and printmaker also based in Moretonhampstead: two local artists who collaborate to make plates that have recognised the work of many Dartmoor innovators and artisans over the years.